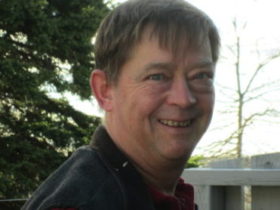 Technical Director of the Shambhala Archives, Gordon Kidd, reports:
In early January a plumbing pipe burst and leaked water over several hours down through two floors of the Halifax Shambhala Centre. Situated below the source of the leak, the Archive's workroom was affected by this. A plastic membrane behind our walls and ceiling kept the water to one end of the room, but a bloom of water spread out in the carpeted floor, and the wall was soaked to the extent it had to be replaced. Within hours we had all materials and computer work stations dismantled and everything within the area removed to dry storage. Jeanne Riordan and I were assisted by Ethan Neville.
The removal of the sheet-rock and portions of the plastic sheathing were preceded by a plastic wall with zippered portal being set up across the room. As these photos indicate, work stations were effectively shut down while the work took place over the next 6 weeks to replace the wall, with the plastic sheathing also restored.
The carpet is in need of replacement at this point. It is 30 years old and worn out, plus has been soaked in the flooding. A replacement solution using click tile material has been recommended. It will allow being removed if another flood ever occurs, and relaid after the drying out process.
You may think that a basement is the worst location for an Archive, but considering our options, this building offers stability for our finances, and in over 27 years this is the first such disaster. No damage occurred to materials or workstations.  And we can use this window of change to rework storage options, revisit our disaster preparedness, and upgrade the container – our workroom environment.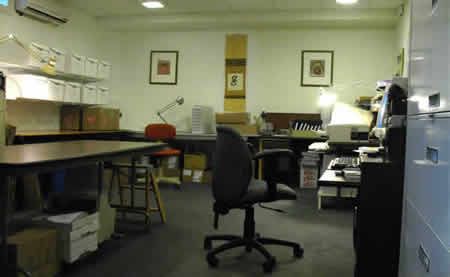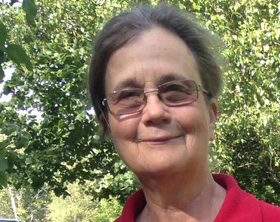 Archival Specialist, Jeanne Riordan, reports:
It was a shock to arrive in the midst of such fevered activity. Fortunately we had removed everything from the floor—computers, power-strips, and boxes of supplies—the week before, having had a much smaller incident that alerted us to the dangers of being in the basement of an old building. Leaks from the roof had dripped down a girder and seeped onto the floor on that occasion. So we were very lucky to have been prepared for this much larger event. Now everything, tables, shelves, workstations, supplies and computers, scanners, printers and reference books, files and cabinets needed quick removal so that work could begin on reconstruction. Now, finally, weeks later, we are getting back to normal.
Interested in helping us with disaster preparedness? If so, you can make a donation directly to the Archives here.